Life wouldn't be the same without mums. They go above and beyond to make sure life is as smooth and comfortable as possible. It's for that reason that Mother's Day is set aside each year to honor these amazing ladies. Spend this Mother's Day in Bend, a holiday vacation might just be the perfect way to celebrate your mum. Tucked away to the east of the Cascade Range, a weekend in Bend Oregon offers vacationers an amazing getaway experience and makes for an excellent Mother's Day holiday destination—here's why.

Mother's Day in Bend
If your mum loves the great outdoors, Bend's got her covered. The list of stuff to do and experience is chock-full of adrenaline-pumping thrills. The Paulina Plunge offers over six picturesque waterfalls where you can slide down the shallow waters for a riveting experience. Once you're all dried up, give the zipline tour a try. With tours taking some two and a half hours, you'll get an amazing view of the surrounding area.
For a two-wheeled experience, feel free to hop on some fat tire bikes. Their oversized tires give access to a variety of terrain. A fan-favorite is the Wanoga Outer Loop Trail that's tailor-made for these types of bikes. If biking doesn't quite cut it, there's also the option of taking an off-road ATV ride through the scenic landscape for a petrol-powered adventure.
Catch a Glimpse of Oregon Wildlife
For the mums that are nature enthusiasts, Bend is home to a diverse collection of biomes including forests and mountains. There are nearly 140 mammal species in Oregon, with four species native to the state alone. Some of the animals you can expect to find include burrowing owls, beavers, elk, and black bears.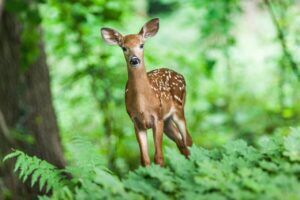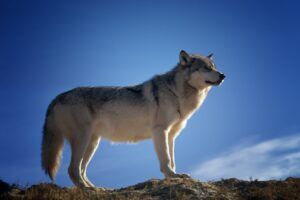 One of the best spots to watch wildlife is Tumalo State Park. The park lies along the Deschutes River, some four miles northwards of Bend, and offers amazing all-year camping services. For bird-loving mums, Old Mill District offers bird walks right around Mother's Day. The area is a popular migratory route and attracts various bird species. Armed with a pair of binoculars, there are plenty of bird species to see.
Explore High Desert Museum
Located on 135 acres of land and boasting over 100,000 square feet of exhibition space, High Desert Museum features several galleries and exhibits. The museum is a blend of cultural history and nature and sheds light on how the locals have made use of the area's resources. There's a mix of permanent and changing exhibits that visitors can experience.
Some of the permanent indoor exhibitions include "Spirit of the West," "Porcupines," and "Desertarium." The two changing indoor exhibits that will be available this coming Mother's Day are "Creation of the Spirits," and "In the Arena: Photographs from America's Only Touring Black Rodeo." All the outdoor exhibits are permanent and feature the "Autzen Otter Exhibit," "Changing Forest," "Lazinka Sawmill," "1904 High Desert Ranch," "Donald M Kerr Birds of Prey Center," and "High Desert Ranger Station." Each exhibit tells a unique story and is well worth a visit.
Sample
a
Sumptous Meal
Bend has some incredible restaurants that serve up a treat. For a steaky delight, you may want to visit Bos Taurus. This popular steakhouse sits in the downtown area and is an excellent place to take your mum for a juicy evening steak. The food menu leans more toward beef options but also features a nice blend of starters, soups, salads, and seafood. Their drinks menu is incredibly diverse with options including cocktails, champagnes, wines, and non-alcoholic beverages.
If your mum prefers a more exotic menu, 900 Wall would be a fine option. The restaurant serves dishes with robust French and Italian roots and prides itself on fresh, locally sourced ingredients. Backporch Coffe Roasters is your one-stop cafe for all matters coffee while Bonta Gelato serves up a myriad of ice cream flavors and is a sweet tooth's haven. Other worthy restaurants worth mentioning are The Brickhouse Restaurant, Chanterelle Restaurant, Anthony's, and Chow to name a few.
Shop and Shop Some More
Bend boasts an impressive list of shopping locations where you can spoil your mum. From antique stores to specialty wine stores, there are plenty of places you can check out. Explore the downtown Bend area for some lovely treasures from boutiques and brand stores.
If you're on a budget, you can stop by a thrift store and grab a souvenir or a gift to show your mum how much you appreciate her. Say you want to splurge on something a bit more pricey, then you can stop by a consignment store and get some quality hand-made women's attire. If you're not sure what to get, feel free to go shop-hopping and discover some hidden gems.
Book
a
Mother's Day Vacation Rental Early
Bend is a vacationer's paradise and it's easy to see why. The list of things you can do and places you can go is almost endless. Contact us today for your Mother's Day vacation rental and explore our list of impeccable holiday houses.
Treat Mom to a Tranquil River View!