Cinco de Mayo celebrates the victory of Mexico's army over French forces in the Battle of Puebla in 1862. Every May 5, large parades pack the streets with folklore music and dancing as people pay homage to that glorious day all those years ago. Spend Cinco de Mayo in Bend, treat your family to a relaxing getaway, far from the busyness of everyday life. The lively city of Bend, Oregon is a gem of a place and offers a unique holiday experience you'll love. Here are a few reasons why a weekend holiday in Bend is the ideal destination.
Cinco de Mayo in Bend
Found near Bill Healy Memorial Bridge, Farewell Bend Park has many places to see and things you and your family can do. One of the stand-out features is the Deschutes River Trail which runs through the middle of Bend and sections of beautiful forests. The 12-mile trail begins in Farewell Bend Park and ends in Bend Whitewater Park, passing by McKay Park along the way.
Farewell Bend Park's Deschutes River houses several fish species and is a superb fishing spot. Keep in mind that you'll need a fishing license before heading out for your fishing expedition. The park also features a playground where kids can have tons of fun, amazing water fountains, a picnic shelter, and a year-round restroom in case anyone needs to go. The paved paths make the park wheelchair friendly for the differently abled.
Have Some Fun on a Biking Trip
Cycling is one of the best ways to have fun in Bend. The city features miles of incredible bikeways that pass through some scenic spots for the ultimate biking trip. The Three Sisters Bikeway is one of the most famous biking trails and passes through picturesque Oregon scenery for a breathtaking riding experience.
Whether you want a smooth biking excursion or a rugged ride in the mountainside, Bend has you covered. You can take a day trip to the Sunriver or Sisters trails for an endurance challenge just be sure to bring along all your safety gear and some sustenance for the road. Enjoy a fun day out on the trails with your family as you soak in the beauty of Bend.
Boldly Explore Boyd Cave
Located some 12 miles southeast of the city, Boyd Cave is home to some superb lava formations. The cave's entrance is a meager six-foot entrance on the ceiling, followed by a 20-foot descent down some steel stairs. Once in, you'll quickly meet a rather chilly yet unique setting. Boyd Cave stretches for about a mile and some sections require a fair bit of crouching to get through.
Temperatures within the cave hold steady at about 42 degrees throughout the year, so be sure to dress for the occasion. It would be wise to carry along a flashlight and some sturdy comfy hiking shoes for the journey. Put your hiking skills to the ultimate test at this iconic cave as you explore its dark inner belly.
Pay a Visit to Deschutes Historical Museum
Deschutes Historical Museum is situated a couple of blocks from Bend's downtown shopping complex and features various exhibits. You can tour exhibits such as "Native American tribal history," "Life throughout Deschutes County over the years," or "Homesteading the High Desert," to name a few. If you're interested in a 1914 classroom experience, Ms. Reid's Classroom offers a trip back in time for a taste of an early twentieth learning setting.
There's also an opportunity to learn more about what homesteading was all about in the early 1900s. A wooden stove from Vandervert Ranch shows what early 20th century cooking was like. There's even a 1907 Holsman Car that portrays what transport looked like back then. The museum's management developed the Historic Deschutes app which gives you access to Deschutes County's historic sites from the comfort of your phone screen.
Get Your Bowling Shoes on and Bowl Away
For some wholesome family fun, look no further than Lava Lanes. The family-owned bowling alley provides a pristine bowling experience and is a fun activity you can include in your Cinco de Mayo vacation. Quality bowling alleys and great music make for a great setting as you roll the ball away at the pins. You and your loved ones can even join a bowling league and go head-to-head to see who's the best bowler of the bunch.
If you're looking for a more private bowling session, feel free to book some private bowling lanes and enjoy special alone time away from the crowds. Once all the bowling works up an appetite, grab something to eat at the Cafe. The menu features a variety of tasty options including sandwiches, burgers, chicken wings, wraps, pizzas, salads, and cold beverages.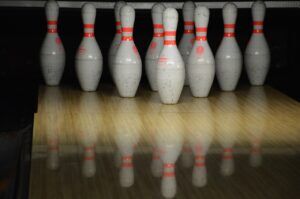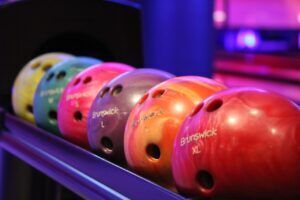 Book Your Cinco de Mayo Getaway Today
Cinco de Mayo is a once-in-a-year event so try to make it count. This May, a Bend vacation would be a great way to celebrate this iconic holiday and have some fun with your loved ones. Contact us today for the best Bend vacation rentals and choose from our impressive list of homes.
Our Downtown Rentals Will Keep You Close to the Fun!