Oregon is a scenic state in the Pacific Northwest of the U.S. The state is sandwiched between rivers that make it a nature lover's paradise. Within the state is the iconic Smith Rock State Park. It is among the key selling points of Oregon's tourism industry that you can't ignore during the visit. From the amazing wildlife to the multiple activities available for you to explore, here is why Oregon state parks fit perfectly in your itinerary.

Smith Rock State Park
Novice hikers find Smith Rock State Park to be a friendly playground. Within the park are multiple trails available. It will be easy locating what works best for your case. Trails in this park are perfect for a family-based hike. Instead of leaving your kids home, you may as well consider bringing them out here in the pack to have a first-hand experience of nature. Whether you want to walk along the free-flowing rivers or go to the top of the hilly places, everything is available for you to choose from.
A Date with Wildlife
A visit to Smith Rock State Park is the golden moment for you to interact with animals. Within the park are free-roaming creatures that make everything about Oregon's wild exciting. Even with these animals, the park is still a safe place for you to be. Some of the creatures you can expect to see here include eagles, falcons, and deer. Down in the river, you will also come across otters and beavers. It is also the perfect opportunity for you to perfect your wildlife photography skills.
Rock Climbing
When the usual hikes are no longer exciting, the time is right for a fresh adventure. Rock climbing is a nerve-jerking adventure that helps you improve your concentration. Unlike what happens out there on the hiking trails, these rocks are a no-go zone for kids because of the risks involved. Instead of risking it with kids, let the children explore other activities such as mountain biking. Just like it happens with hiking, the biking trails are packaged differently with some selected for kids. Horseback riding is the other adventure kids will enjoy. It acts as an alternative in cases where they are too tired to walk but still don't want to be left out of the experience.
Make It a Fishing Adventure
Have you ever been on a fishing adventure? If so, how was your experience? Smith Rock State Park has multiple free-flowing rivers giving you a unique chance to experience fishing. The experience here is packaged more as a recreational fishing encounter that lives up to its billing. It entails both fly-fishing along the shores of the river as well as down the river aboard a kayak. Fishing as a sport knows no age, meaning it is an ideal activity for your family. Best still, you stand a chance of taking home a self-caught fish for dinner instead of the ones you get from local vendors.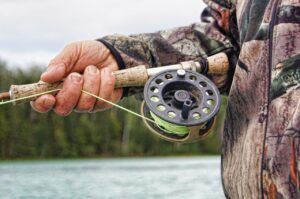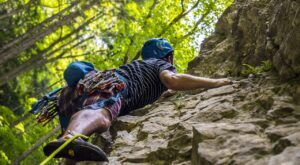 Crooked River Expedition
Fishing isn't the only activity available for you to explore down the Crooked River. It is only the beginning of a fun-filled experience. As the river turns and bends through the park, it creates multiple platforms for you to explore and have fun. If you are a good swimmer, then there is no better place to be. Start your river experience with a gentle swim before proceeding with other activities. If your kids are not good swimmers as well, there is a whole bunch of activities for them to explore. Key among them is kayaking. Riding boats and kayaks is done in the company of professionals for safety reasons. Spending a day exploring this river will make you appreciate what nature has to offer in Oregon.
Availability of Rentals to Complement the Experience
The other most important aspect of your trip to Oregon is where to stay. The state has vacation homes spread out that allow you to interact with nature freely and comfortably. These rentals are fitted with high-end amenities that complement your holiday experience in the Pacific Northwest. Most properties sit strategically near natural features such as rivers and forests. Such proximity brings you the peace that comes with having a smooth interaction with nature. Not far from where these properties are established restaurants and breweries. These joints allow you to experience the fun side of your stay in Oregon without breaking a sweat.
Book Your Rental Today
Smith Rock State Park is a key part of your adventure in Oregon. Within the park are multiple adventures available for you to explore. The least mentioned yet most important part of your Oregon trip is the rental you go for. Our team at Bend Vacation Rentals has a website filled with curated entries of properties that are excellent holiday homes. Whether you are visiting as a solo vacationer or as a big team, there is enough accommodation for everyone. Call us today for more information about holiday homes in Bend.
Browse Our Full Selection of Rentals Here!