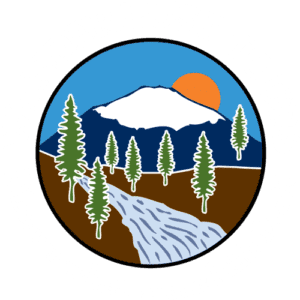 Specializing in half-day guided adventures through the great outdoors of Central Oregon, Wanderlust Tours provides visitors with a unique perspective on the Bend experience by immersing them in its gorgeous natural environment. Read on to learn more about this incredible local tour company!

Experience the Wonders of Bend
Summer tours are given from June 1st until October 15th, consisting of classic tours like the Bend Brew Bus, Lava Tube Cave tours, kayaking and canoeing tours of the Deschutes River and Cascades Lakes, mountain tours, and volcano tours. See the sights by sunset, moonlight, and starlight, or go in the middle of the day. During rare phenomena like solar eclipses, you might even be able to book an eclipse hike or canoe excursion!
During the winter season from December 16th through March 31st, you can experience Bend during its peak skiing and snowboarding season. Go on a snowshoe tour in the moonlight, have a New Year's Eve bonfire on the snow, or warm up inside of a local brewery or the Bend Brew Bus.
Spring and Fall bring on different tours from Wanderlust Tours. Explore standbys like the Lava Tube Cave while also touring breweries, snow-blanketed forests, and the Deschutes River by canoe or kayak. These tours are offered between April 1st to May 31st and from October 15th to December 15th.
Wanderlust Tours also offers their services in special events, from a destination wedding in Bend to tours with Les Stroud from Survivorman, allowing them to stand out from other tour providers in Bend.
Helpful Information
Wanderlust Tours has fluctuating hours of operation depending on the season. From September 6th through May 31st, their office is open from 8:00am to 5:00pm daily.
From June 1st through July 14th, office hours are from 8:00am to 8:00pm on Monday through Saturday. During July 15th through August 14th, the company's office is open from 8:00am to 7:30pm. And during August 15th through September 5th, the company operates from 8:00am to 7:00pm.
Wanderlust Tours operates daily, with the exception of closing for Christmas Day. The company is also closed for Thanksgiving Day. Hours are seasonal, so please contact them to learn more!
The Wanderlust Tours office can be found in the Fred Meyer Shopping Complex at 61535 S. Hwy 97, Ste. 13, Bend, Oregon 97702. The company can also be reached by phone at (541) 389-8359.